MY DRAP Professional also makes a difference
12/12/2017
In mid 2016 we began our collaboration with MY DRAP for their retail channel, aiming to reorient the design and concept of the brand's products in view of a new branding strategy.
Since then, in addition to collaborating with them in their new brand strategy, redesigning their brand identity, redefining their online sales strategy and developing –alonside Èmfasi Comunicació Digital– their new ecommerce, we have updated the MY DRAP division for the professional channel, according to the new brand strategy and global corporate branding.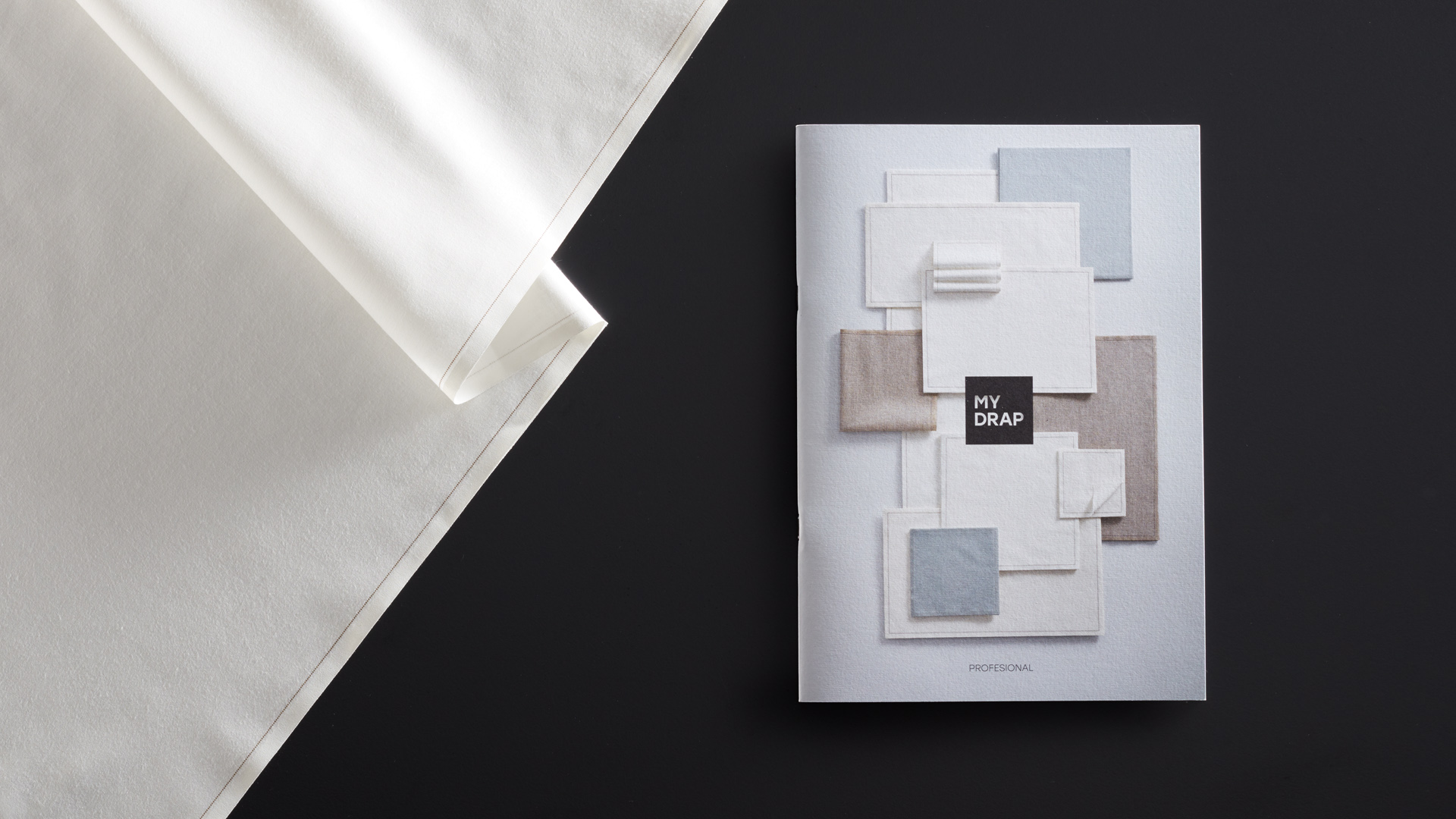 MY DRAP Professional, a blank canvas for the hospitality sector
MY DRAP Professional are single-use 100% textile table linen (100% cotton, recycled cotton or linen), a significant differential for hotels and restaurants since it allows them to spare laundry service. Thanks to the unique and patented technology of MY DRAP and the company's agile service, the products can be presented pre-cut in rolls, flat or folded according to the client's needs.
In addition to these benefits, the main value of MY DRAP Professional is that it can be personalised. Built on this attribute, we have developed "the blank canvas concept" where the customer is the creator of their own product. Thanks to the personalisation, each client can enjoy a unique and personal result that is 100% adapted to their needs and that reflects the essence of their establishment.
In terms of art direction, we took the concept further and created a world in black and white. White tablecloths arranged in an elegant and sophisticated black setting, which highlights the variety of products (coasters, napkins, tablecloths and table runners), fabrics, colours and patterns and the possibilities offered by MY DRAP to restaurants, hotels and catering companies.
Presenting the brand's new products in the most relevant trade fairs
During these last months, MY DRAP presented its latest products of the professional line of 100% customisable textile linens in the most relevant international fairs for hotels, catering, and take-away industries: IGEHO in Switzerland and HOST in Milan.
For the attendance of the company in these exhibitions, we conceptualised and designed the product brochure, as well as their company booths. Through our art direction and a neat and effective design we have communicated the concept of personalisation and other added characteristics ​​such as the 100% textile and single-use material feature.
Currently MY DRAP Professional is laid in tables of the restaurants such as the Bar of the Majestic Hotel or the FCB, the luxury hotels Four Seasons, Mandarin Oriental, Sofia or The Ritz, and at the school hotel Hofmann, among other relevant places both at a national and international level.